Owner of shiba since 1992
and breeder since 1995.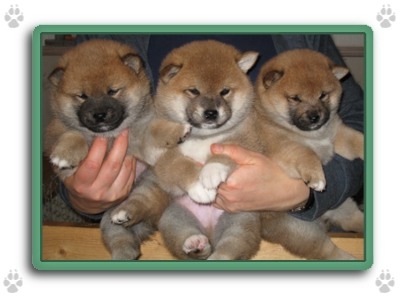 Annika Mårtensson i Malmö – Sverige
Tel: 040-96 66 48
E-post: info@chonix.se
Briefly about me and my kennel
I run a small Shiba kennel in a home environment with only a few litters a year.
My Shibas are all well qualified from exhibitions, and also x-rayed on hips without remarks.
My ambition is to breed Shibas with both healthy mentality and exterior, suitable both to be show dogs and also family dogs.
In May I have a meet at the kennel for my puppy purchasers and in August I have an open meeting to all interested.
You can see pictures from my Shiba meetings here "shibaträffar" and here "kennelträffar " you can read about my kennel meetings and finally here are pictures about my litters "valpkullars utveckling".
If you want to know more about the kennel and what is included when you purchase a puppy from me, please click here.